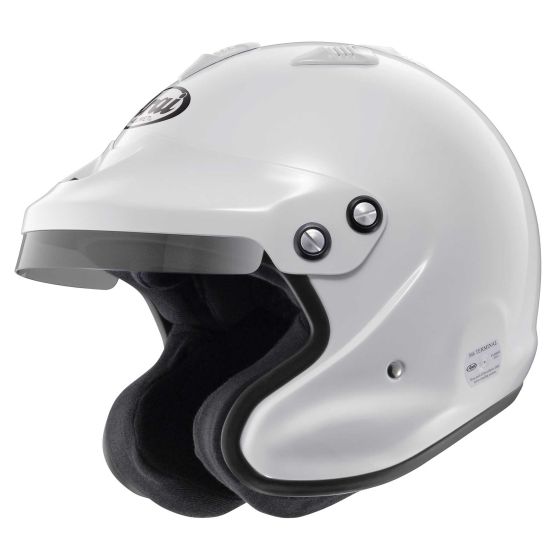 Arai GP-J3
November 29, 2022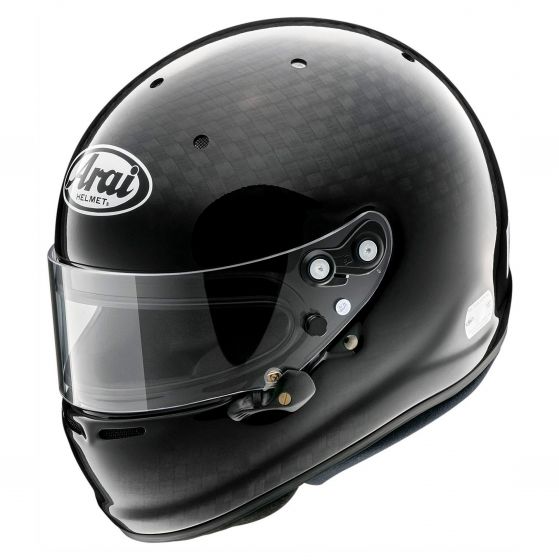 Arai GP-7 SRC ABP Carbon
November 29, 2022
The Arai GP-7 SRC Carbon Helmet is made entirely from ultra lightweight and immensely strong hand laid carbon fibre. The SRC (Super Racing Carbon) construction differs to regular carbon as it is designed to flex without splintering. Any flex in the outer is transferred to the multi-density inner shell which dissipates impact energy resulting in unparalleled protection for the wearer.
The helmet shell is profiled to accommodate an FHR device and is fully compliant with the latest FIA 8860-2018 standard which is required for many international series. The visor opening system features a lever operation which is simple and effective to use even within the tight confines of a single seater or when wearing gloves.
Approved fire resistant lining
SRC (Super Racing Carbon) construction provides the ultimate in protection and safety
Visor opening system with lever for easier opening
Multi density hybrid inner shell
Emergency release tab cheek pads
The visor aperture features increased dimensions for a wider and deeper field of vision and the 3mm, compound curve visor is prepared for use with tear offs which are available to purchase separately.
Helmet ventilation features 5 inlets (2 on the chin bar and 3 adjustable scoops) and 2 outlets on the crown (these crown vents feature a 25% increase in diameter) and ensures both increased comfort and increased ventilation for visor clarity.
The helmet is supplied with the famous Arai PED spoiler kit and has factory supplied HANS/FHR posts. The shell is supplied in a clear finish in preparation for painting to your design or for lacquering to emphasise the visible carbon weave.
Please note: the GP-7 SRC helmet is supplied without any top vents fitted (vent holes are left open). Each helmet box will contain a package with various ventilation ducts so that the driver can choose what's most suitable depending on driving position and personal preference. These are the parts included: Performance Enhancement Device (PED) kit (spoiler set front and rear), Screw Kit (4 x torx, 4 x washer & 1 x pressure plate set), Vent kit (7 x Tear Duct, 2 x TDF3, 1 x XDB2), Post anchor set, Torx (T20) screwdriver, Sticker set (2 x 11cm, 2 x 9cm w/masking film for custom painting, 2 x 5.5cm).
This helmet has only been homologated in sizes up to and including Large. If you require a size X-Large, currently the only option is to choose the Arai GP-6RC Helmet.
FIA 8860-2018 Approved
| | |
| --- | --- |
| Weight | 2.5 kg |
| Dimensions | 36 × 36 × 36 cm |
| Size | XS – (53cm – 54cm), S – (55cm – 56cm), M – (57cm – 58cm), L – (59cm – 60cm), XL – (61cm – 62cm) |
Only logged in customers who have purchased this product may leave a review.